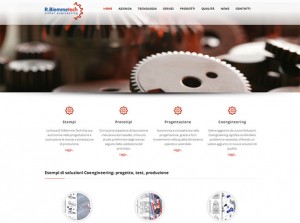 Complete graphic restyling and new navigation system for the R.Biemme Tech website, sinter engineering.
The new online platform, with a refined modern design and simple, intuitive navigability, leaves ample space for the images of R.Biemme Tech products and puts the technology of the sintered production process at the center of the path.
R.Biemme Tech tells its story, mission and the services it offers to customers and partners, through the modern language of the web and the communicative immediacy of images.
The site is aimed at R.Biemme Tech customers and partners, presenting the company at a national level, also thanks to the space dedicated to news and updates.